SETTA 2020
Symposium on Dependable Software Engineering
Theories, Tools and Applications
Guangzhou, China, November 24-28, 2020
Online Conference Guide (SETTA X JCST)
The reporter should record and send the video in advance. Moreover, you should provide a download link of the video to our Organisation Chair (huangchengchao@gziis.org). If you currently don't have a proper space to share the video, you can also send the file through E-mail. Zoom will be used for the online conference. Due to the potential slow connection, we will also broadcast the videos (with a delay of around 10 seconds) through Tencent meeting.
Zoom will be used for online conference.
MEETING ROOM ID: 9021962020
PASSWORD: will be sent to the participants
LIVE BROADCAST:
>>> SETTA 2020 - bilibili

Offline Participants Guide (Workshops)
Location and Transport
Institute of Intelligent Software, Guangzhou (IISG)
Address: Jinzhu Plaza, No.221 West Huanshi Avenue, Nansha, Guangzhou
Metro State: Line 4 - Dachong Stasion (Exit A)
From Guangzhou South Railway Station (about 1.5 h):
Metro Station -- (Line 7) --> Higher Education Mega Center South Station --> (Line 4)
From Shenzhen Bao'an International Airport (about 1.5 h):
Shenzhen Airport Ferry Terminal -- (Ferry) --> Nansha Passenger Port --> (Line 4)
To query the schedule or book the ticket, please invoke "深圳机场码头" WeChat-inner-application for details.
Hotel Reference
Nansha Grand Hotel
- Nansha Passenger Port Station (line 4)
- Seascape & Mountain View / Secluded
Sheraton Guangzhou Nansha Hotel
- Jinzhou Station (line 4)
- Near Nansha CBD
There are many cost-effective hotels at Nansha CBD (Wanda Plaza), also near Jinzhou station of line 4.
Friendly Basketball Competition
Friendly Basketball Competition will be held at
Huang-Shan-Lu Court
on the evening of November 27th. The court will be illuminated by stored solar energy.
Nearby Hiking and Excursion Guide
Huang-Shan-Lu Forest Park
20 minutes' walk from IISG
Huang-Shan-Lu Forest Park is the largest free forest park in Guangzhou. It is named after the main peaks of "Huang" and "Lu". The entire forest park covers an area of more than 1,200 hectares. The main peak is 295 meters above sea level. It is the highest peak in southern Guangzhou and overlooks the panoramic view of Nansha. Huang-Shan-Lu Forest Park is rich in wildlife resources, including 434 species of wild plants.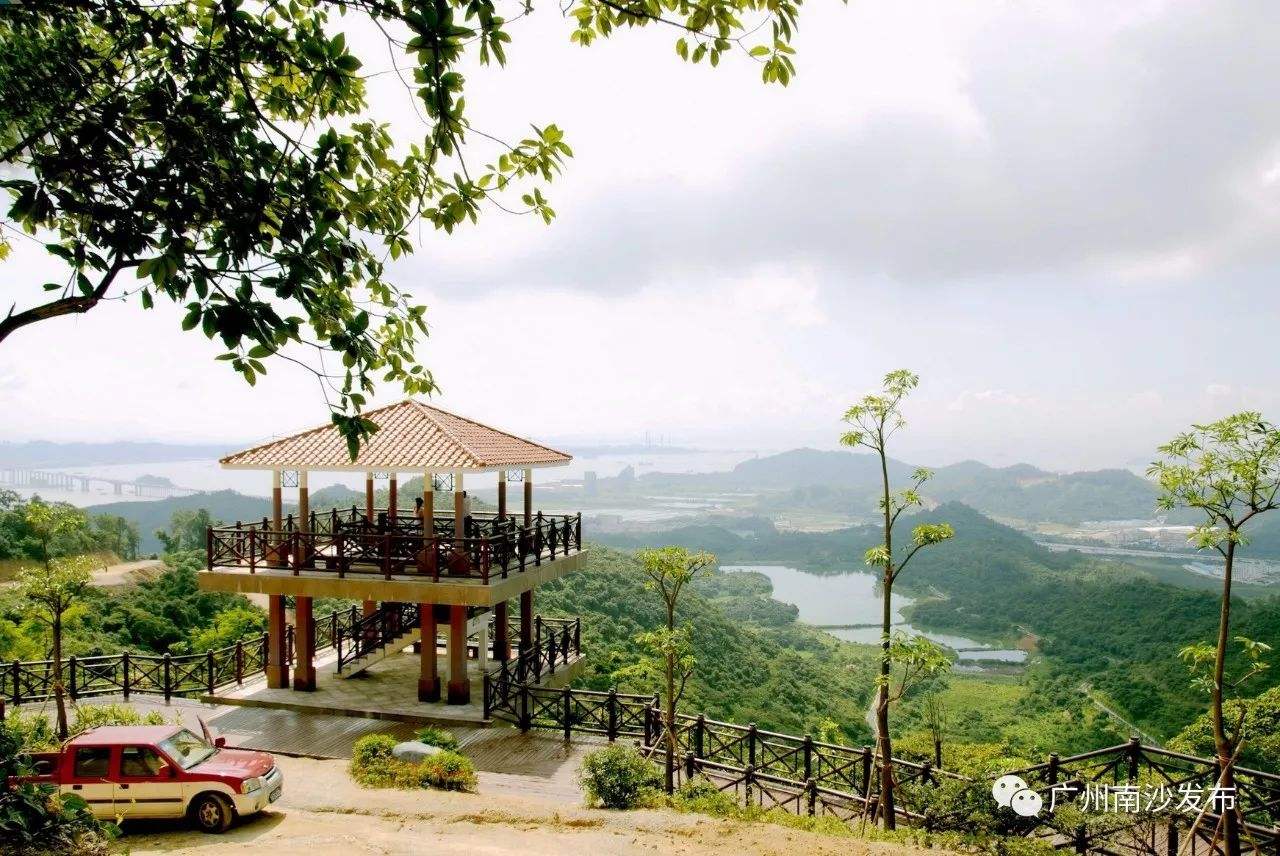 Nansha Wetland Park
about 30 minutes' drive from IISG
Nansha Wetland Park is located in the southernmost part of Guangzhou City, on the west bank of the Pearl River estuary. With a total area of about 10,000 mu, it is the largest wetland park in Guangzhou. It is one of the important stopping places for migratory birds, and more than 100,000 birds will come to overwinter every year.